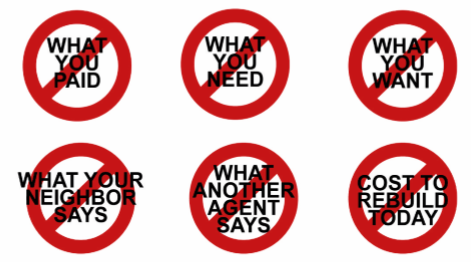 It is very important to price your property at competitive market value when we finalize the listing agreement. Pricing your house for sale isn't determined by:
What you paid: House prices changes all the time. Keep in mind that local markets doesn't follow the nation or state level trend exactly when you hear that house prices went up but X percent at those levels. Local markets are specific and are usually based within a 1 mile radius of your house or more specifically within your subdivision.
What you need/want: You may need to sell your house for a certain amount in order to purchase your next home. Whatever your reason is, frankly, most buyers do not care about how much money you need. If you're not reasonable during the initial stages of pricing, buyers won't waste their time to see the house and much less of a chance to even submit an offer. There are solutions to this. You have to renovate specific areas of your home that would bring in the most value when selling.
What your neighbors/other agents say: At Kenneth Wang Realty, we will tell you the truth and nothing but the truth. Truth: it doesn't matter what your neighbors or other agents say. Neighbors may claim that they know the neighborhood and market all they want, but at the end of the day, they don't have the same tools Realtors uses. This includes even if they are browsing Zillow all day, everyday. There just isn't a place detailed information are available to the public, such as seller's subsidy. On the other hand, be careful when Realtors are suggesting an unreasonably high list price of a home. These are sly agents who tells you what you would like to hear in hopes that  you will sign a contract to list with them. In this scenario, the house will be on the market for over a month at this super high price, you'll have little to no showings nor offers, and this is when that agent comes back to you and say, "hey, I think we have to drop the price by $50,000." Lets say you are in desperate need to get out of this house since you just lost a month; you'll have no choice but to agree on listing it under market value to bring in buyers. You should price your house to sell, not to leave it on for months just to sell it below market value or just plainly just not sell.
Cost to rebuild today: Would you buy a used 1980's Toyota Camry for $25,000 when you can get a 2016 brand new Toyota for the same price? No. Believe it or not, this same principle happens in the housing market.
Renovations: More likely than not, you will not get back however much you put in your house for the years you have been living there, even if the renovations are brand new. For example, last year you decided to add in a built in swimming pool which cost you $50,000 to do. This does not mean you should add $50,000 to the list price of your home and it will sell. Like everything in real estate, it depends on the market. Swimming pools are the worse return in investments in terms of renovations. If you have cash to invest before you sell the house, the best renovations are cosmetic in areas that matter to most to buyers. Number one item is to paint the house with all neutral colors. Next, since carpet is considered pretty cheap, change out the old carpet with new. Most home buyers consider the kitchen the most important room of the house. What does this mean? Change your old counter tops with granite. Granite gives the impression that the entire house is renovated and fresh.
Buyers and sellers determine the value of the house. The value of your property is determined by what a buyer is willing to pay and a seller is willing to accept in today's market. Buyers make their pricing decision based on comparing your property to other properties SOLD in your area.
Historically, your first offer is usually your best.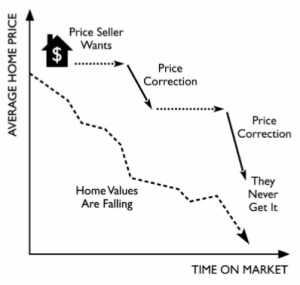 Don't run the risk of leaving your home on the market too long before you drop the price. The rule of thumb is one offer for every 5-10 showings. If there isn't an offer for every 5-10, then you know the house is priced too high. Price it right early on!